Your home is not just a place; it's the heart of your daily life and likely the most valuable asset you own. Whether you're in the bustling city of Manchester, the scenic town of Concord, or anywhere else in New Hampshire, you want to ensure your mobile home is adequately protected. That's where Portsmouth Atlantic Insurance comes in. We understand the importance of your mobile home, and we're here to help you navigate the world of Homeowners Insurance for Mobile Homes.
Tailored Coverage for Your Mobile Home
We know that you've put a lot of effort into turning your mobile home into the perfect living space for you and your family. But accidents can happen, whether it's a kitchen fire or a destructive hurricane. That's why having the right insurance is crucial. Homeowners Insurance for Mobile Homes operates similarly to a typical homeowners policy, but there are a few key differences you need to be aware of.
What's Included in Your Mobile Home Insurance
Your Homeowners Insurance for Mobile Homes is primarily made up of the specific options you choose. This typically includes coverage for:
1. Home & Structure(s): This covers the cost of repairing or replacing your mobile home after a covered loss. Your policy can be customized to include:
The mobile home itself.
Attached structures on your property, such as a carport, garage, or deck.
Detached structures on your property, such as a shed or detached garage.
2. Personal Property: This pays for damages to most of your belongings inside your mobile home, such as furniture and appliances.
3. Additional Living Expenses: If your mobile home is seriously damaged by a covered loss, this coverage reimburses you for temporary housing expenses.
4. Liability Protection: This protects you in case someone is injured on your property, up to the limits you choose on your mobile home insurance policy.
Customize Your Coverage with Optional Add-Ons
At Portsmouth Atlantic Insurance, we understand that your mobile or manufactured home is unique, and so are your insurance needs. That's why we offer a range of optional coverages and benefits that you can add to your policy to tailor it to your specific situation. These include:
– Replacement Cost on Personal Property: This ensures you get the full replacement value for your personal belongings, rather than just their depreciated value.
– Replacement Cost on Dwelling: Similar to personal property, this coverage guarantees you get the full replacement cost for your mobile home.
– Trip Coverage: If you need to move your mobile home from one location to another, this coverage ensures it's protected during the journey.
– Golf Cart Coverage: If you have a golf cart on your property, this coverage protects it from damage.
– Animal Liability: This coverage comes in handy if your dog bites or injures a guest on your property.
– Insurance for High-Value Items: Items like jewelry, watches, and guns have limited coverage under a standard homeowners policy. You can purchase extra coverage to adequately protect these valuables.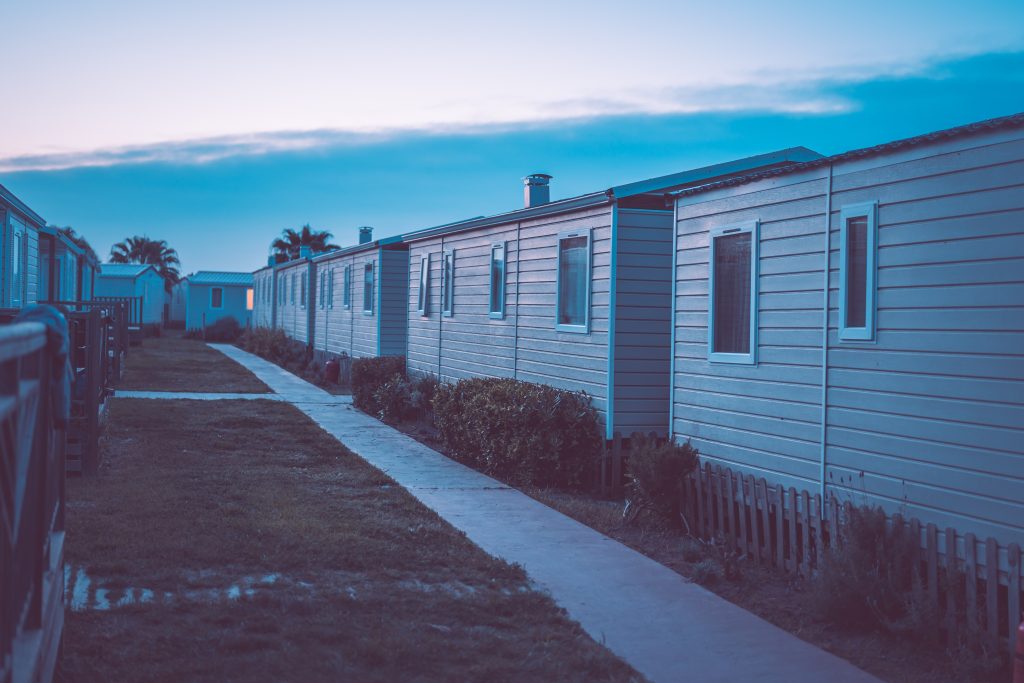 Unlock Savings and Discounts
You can also qualify for savings and discounts that can help lower your mobile home insurance premiums. By being a non-smoker, installing an alarm system, having tie-downs for your mobile home, or coordinating your Mobile Home and Auto Insurance policies, you can enjoy reduced insurance costs.
Who Qualifies for Homeowners Insurance for Mobile Homes?
Mobile homes and manufactured homes are eligible for coverage under a mobile home insurance policy. If you live in a travel trailer, it's recommended that you purchase a full timer's RV policy instead. If you have a site-built home in places like Nashua or Derry, you should opt for a standard homeowners policy instead.
Renting Your Mobile Home to Others?
Are you planning to rent out your mobile home? That's great, but it comes with some insurance considerations. You should purchase a landlord policy specifically designed for mobile homes. Regular homeowners insurance policies for mobile homes are not suitable for landlord situations. Don't assume that your standard policy will cover you if you later decide to rent your home. Mobile homeowners insurance policies typically limit or exclude coverage when you rent out your mobile home. To avoid any coverage gaps, it's essential to invest in a mobile home insurance policy designed for landlords.
Get Your Free Quote Today!
Ready to secure the best Homeowners Insurance for Mobile Homes in New Hampshire? We offer customized insurance policies at the lowest possible rates. Reach out to our New Hampshire Mobile Home specialists to learn how you can save on your coverage.
Your mobile home is more than just a structure; it's a sanctuary for you and your family. Let us help you find the most affordable and comprehensive coverage to protect your loved ones and your valuable asset, whether you're in Salem, Dover, or any other vibrant community in New Hampshire. Don't wait; get your free quote today and enjoy the peace of mind that comes with knowing your mobile home is well-protected.
Contact Us today for Auto and Home solutions and learn more about how we can help. Give us a call at 603-431-4020, email at insure@portsmouthatlanticins.com or fill out the form on this page to get started.
Be sure to follow us on Facebook & Instagram to stay up-to-date on the latest news and tips in the insurance industry. We're always sharing helpful insights and advice that can help you protect yourself and your assets.
We proudly serve residents in New Hampshire, Massachusetts, Vermont, Maine, Connecticut, Rhode Island, New York, Ohio, Illinois & Florida